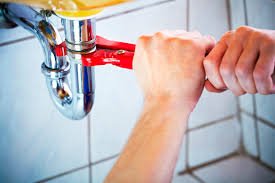 We are a Maryland licensed Plumbing & Heating company that has been offering Plumbing services as well as Heating services since 1983. So,we have more than 34 years of experience in the industry, and we can easily handle anything from plumbing & heating issues, gas fittings as well as air conditioning problems.
Why Ashby's Plumbing & Heating?
In order to do that, we use the best possible tools on the market, and we rely on modern, high-quality equipment. Plus, we can also respond to emergencies. Since we serve the local area, you can call us right away if you need our help and we will arrive in less than an hour. Our team will response to your issue, so we can get the right equipment and solve the problem on the spot.
Contact us for a Free Estimate